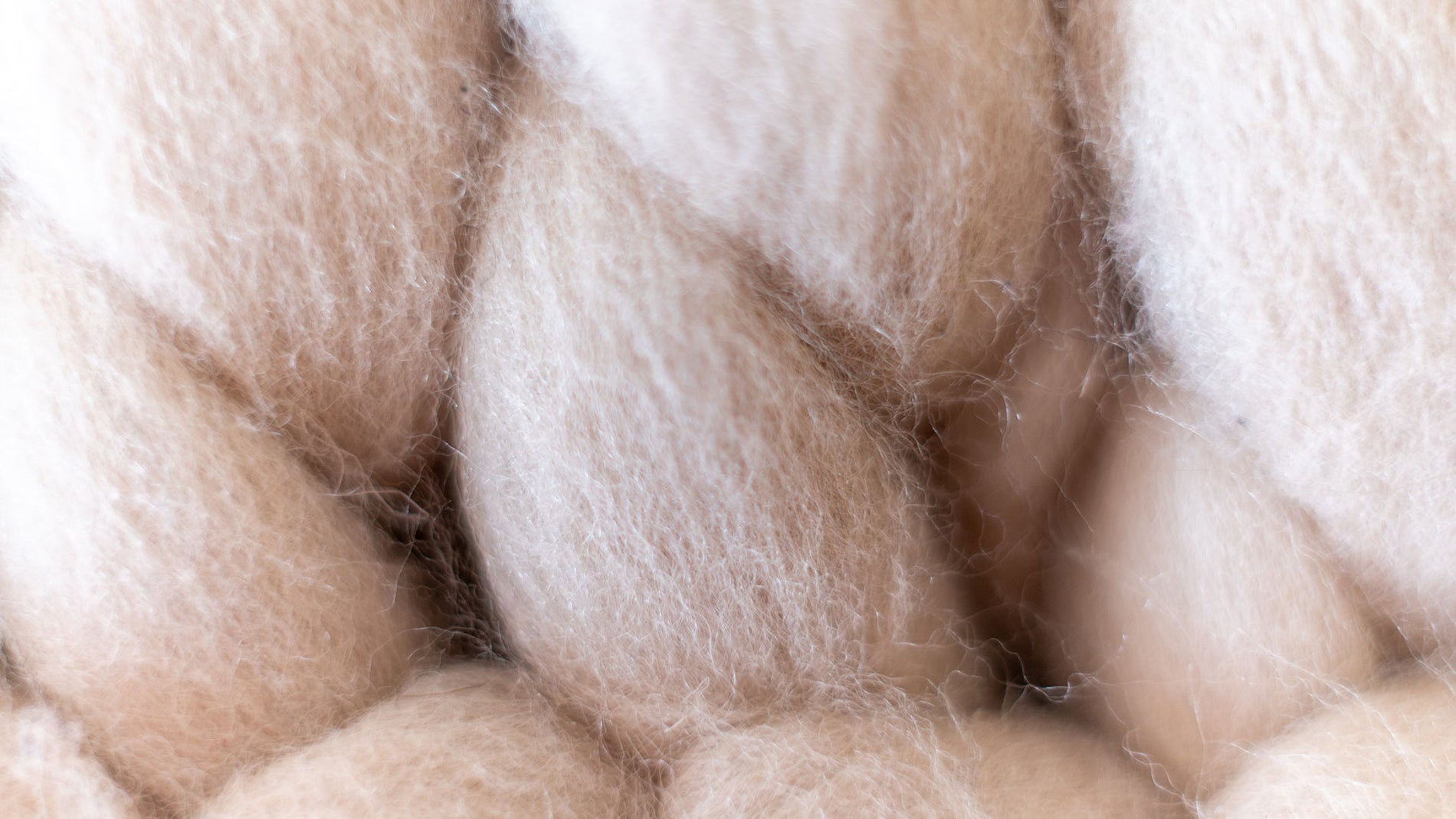 OUR FIBRES
Brodie are proud members of the SFA and it is part of our roadmap to be 100% accredited and fully guarentee responsible production practices that minimise environmental impact, safeguards herder livelihoods and meets high animal welfare standards.
SUPREMELY SOFT

We use 100% Grade A pure Mongolian cashmere hair, which means no blends, and thanks to this our Mongolian cashmere is as soft as any cashmere could ever be. With years of expertise, we have tried and benchmarked our cashmere against its competitors with multiple focus groups and ours always reigns supreme.

 

ULTIMATE QUALITY

As Mongolian cashmere goats have longer hairs (20% longer hairs than its family members in other regions) it means that in the post-combing process of carding and spinning the cashmere yarn can be turned more, and the more times this can be done and tightened - the stronger it is. With our strengthened long-haired yarns, it means when we knit the yarn into garments, we give you the highest quality item to last a lifetime, minimising pilling and misshaping when cared for properly.

 
EASYILY CARED FOR

As we use the longest cashmere hairs our garments are the highest quality and durable to be machine washable at 30 degrees. In fact, we encourage you to wash your Brodie after 3-4 wears on a cold gentle cycle to become softer with time. As when using a non-bio detergent it conditions the fibres with each wash.

REGENERATIVE

Did you know cashmere is biodegradable? Yes, as a natural fibre, cashmere is a renewable resource, so unlike nylon, polyester and other synthetics with microplastics, there is no issue regarding its ability to decompose. This means that if for any reason your Brodie should end up in a landfill it wouldn't leave any waste in the world.
We use customer made ISO accredited dyes from Huntsmen in Switzerland. They are non-toxic and longer lasting performance dyes to ensure the colour never fades.